Almost every company has an Information Technology team that deals with all of the technology management challenges. Because of the high need for IT professionals, I am considering becoming one myself.
IT professionals are often thought of as the ones who fix and arrange things on a technical level. Though IT professionals do those activities on occasion, they are far more important to a company's success since they do more jobs behind the scenes than most people are aware of.
As a curious individual, I'd like to learn more about the jobs of IT professionals. In this article, I'll provide you an overview of a few information technology roles and a peek at the requirements. Read on.
About Information Technology
Computer Network Specialist
Database Admin
Software Developer
Computer Support Specialist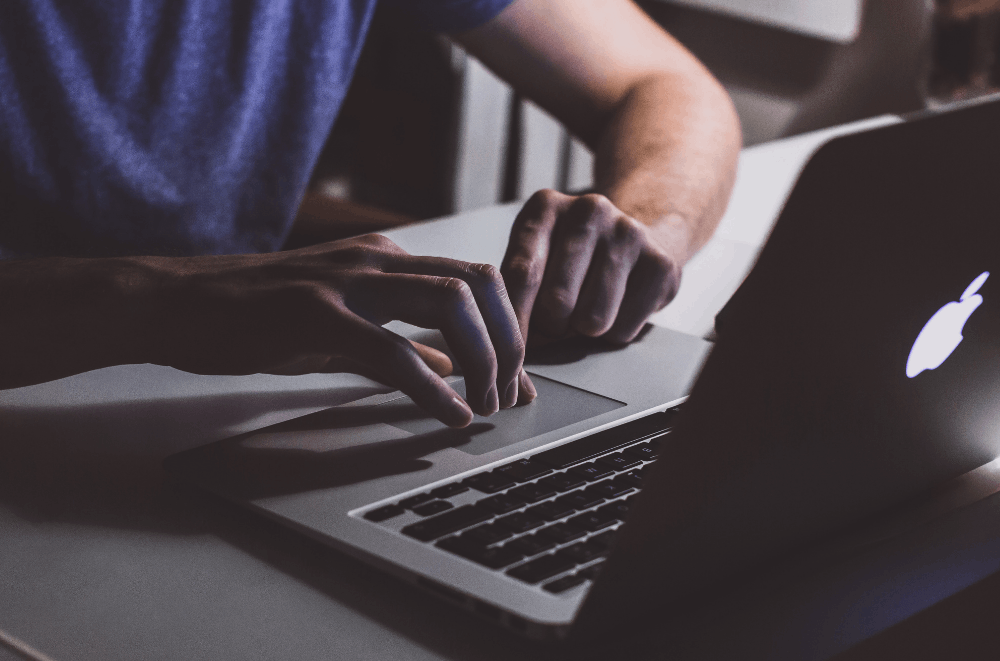 About Information Technology
Information technology, or IT, is a technical word that refers to the different layers of software and hardware that form a company's technology. The software applications, operating systems, servers, and other components are all included in this job.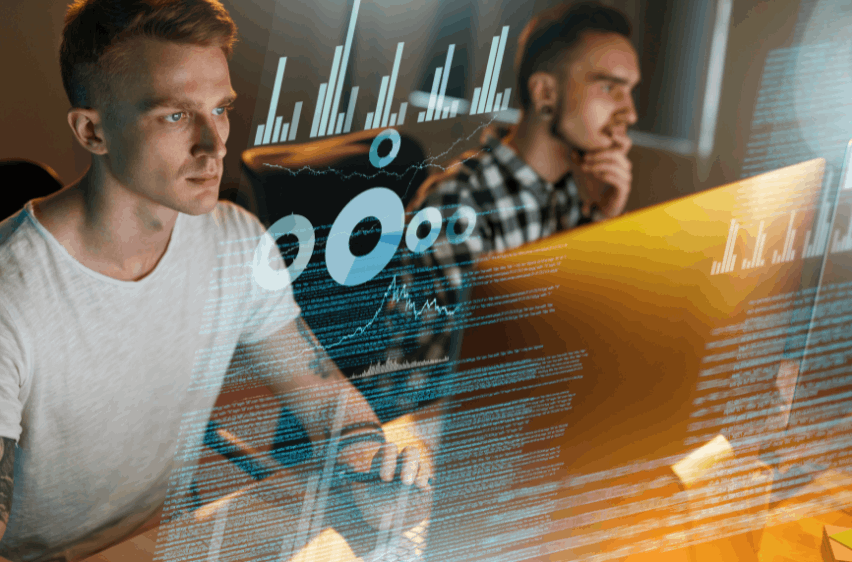 The IT department also covers the many architectural setups and procedures that regulate network infrastructure and usage. To keep businesses functioning efficiently, practically every organization requires information technology personnel or support.
One of the most simple definitions of information technology is the use of technology to address commercial or organizational challenges on a large scale. As a member of an IT department, regardless of the position, one must collaborate with others to address both large and little technical issues.
Despite the fact that an organization's IT department is responsible for a wide range of operations and plays a key role in trying to keep things operating, the ideal IT department is one that neither you nor I am aware of. This implies that these experts can automate and build procedures for many regular responsibilities.
The Importance of IT
To say it simply, without working IT networks, most firms' operations would grind to a halt. I'd be hard-pressed to find a company that doesn't rely on technology and the systems that link them in some way.
Sustaining a superior standard of service, safety, and connection is a major undertaking, but it is far from the only concern or possible problem they face. Because of all the things that an IT department can perform, the number of businesses that require one is continually growing.
Indeed, according to the Bureau of Labor Statistics, IT jobs are predicted to rise at a faster pace than all other occupations, with an 11% increase from 2019 to 2029. According to the BLS, the IT industry will generate 531,200 new employment by 2029.
Computer Network Specialist
I'll be the one to define, develop, create, and manage a range of data transmission networks and systems if I work as a computer network professional or analyst. I will install, examine, secure, and manage operating systems inside a company as a computer network specialist.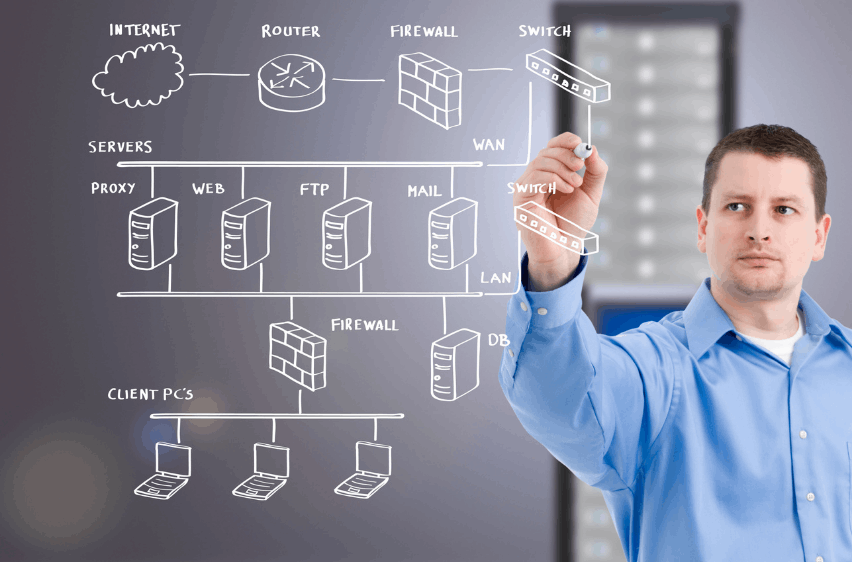 I may work at a service desk, arrange or repair office equipment and peripherals, or keep an eye on domestic and foreign dangers. Being a computer network specialist necessitates a thorough understanding of network administration.
My principal responsibilities as a computer network specialist involve ensuring the privacy and authenticity of a business's infrastructure. The position necessitates a thorough understanding of network connection, network security devices, system kinds, and software platforms.
IT analyst, IT coordinator, network engineer, network architect, communications specialist, and more vocations fall under the computer network expert umbrella. According to the Bureau of Labor Statistics, the median compensation for this position is $112,690.
Qualifications
A bachelor's degree in computer science or a related area is necessary to work as a computer network expert. A master's degree in business administration (MBA) with a specialty in information systems is required by some workplaces. Furthermore, certain businesses may require a certification across many networks.
However, if I want to work as a computer network specialist, I'll need to know a lot about network connection, technologies, regulations, and protection. Excellent organizational, communication, and teamwork skills are also beneficial in carrying out all of the responsibilities.
It is possible to make a lot of money as a computer network architect. The median pay for this occupation, as per the Bureau of Labor Statistics, is $112,690.
Database Admin
Database administrators are also employed in the field of information technology. It is my responsibility as a data administrator to assist with the storage and organization of data for businesses and customers. I need to keep the data safe from unwanted access.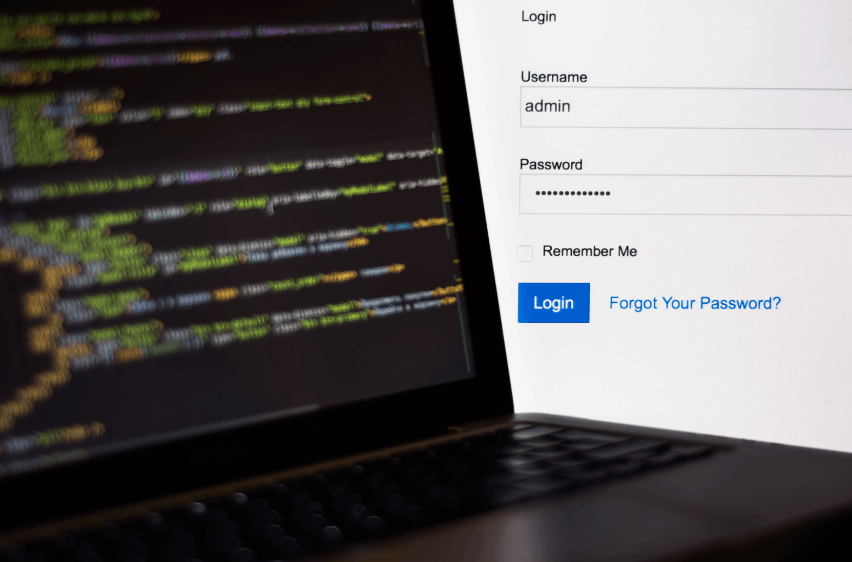 As a database administrator, I'm in charge of ensuring that systems are backed up in the event of a power loss or other calamity. I also maintain the database's reliability, ensuring that the data contained originate from trustworthy sources.
I track the performance of a database system and identify when action is required. I'm responsible for evaluating complicated data from a number of sources. Most database administrators work in groups and must effectively communicate with programmers, supervisors, and other employees.
Some database administrators, on the other hand, work for organizations that offer computer design services. Others work for companies that have extensive database systems, such as academic institutions, financial enterprises, and other businesses.
Qualifications
I need a bachelor's degree in information technology or computer science to work as a database administrator. Certifications and higher education are also required by some industries. These certificates are not necessary, but they are beneficial in a variety of ways.
In addition to schooling qualifications, many organizations want three to five years of database experience. Strong communication and analytical abilities are also beneficial, in addition to the technical qualifications. As a database admin, I must also be detail-oriented.
The profession is predicted to rise by 10% from 2019 to 2029, higher than the 4% predicted average increase for all occupations, according to the Bureau of Labor Statistics.
Software Developer
The information technology department also includes software developers. As a software developer, I'm responsible for the design, implementation, and testing of a variety of computer systems and applications. I also develop new software and code technologies.
Although it may appear to be enjoyable, my work as a software engineer includes playing games, watching movies, writing business letters, and creating spreadsheets. For almost every profession, industry, and government department, the specialized framework is built or personalized.
Developers might work in systems software or in smartphones and mobile devices, but their responsibilities are often the same. The profession is expected to expand by a considerable 21% from 2018 to 2028, according to the Bureau of Labor Statistics, contrasting a 1% growth rate for all jobs.
Software application developer jobs are predicted to rise even faster, at 26% over the same time span. Systems developers are expected to have a 10% increase in employment.
Qualifications
I need a bachelor's degree in computer science and decent programming abilities to work as a software developer. Students studying computer science should concentrate on classes that deal with software development.
Internships are also highly advisable since they give hands-on experience, insight into diverse businesses, and familiarity with a variety of systems. It is critical to have a thorough understanding of industry best practices and new trends in software engineering.
In addition to the technical needs, I must be creative and original in order to develop new software features. Because the profession demands teamwork, interpersonal and communication skills are also required.
Computer Support Specialist
It will be my role as a computer support professional to help clients who are having issues with applications, desktops, or devices such as printers or scanners. I have to respond to questions from users and run diagnostic programs to figure out what's wrong and how to fix it.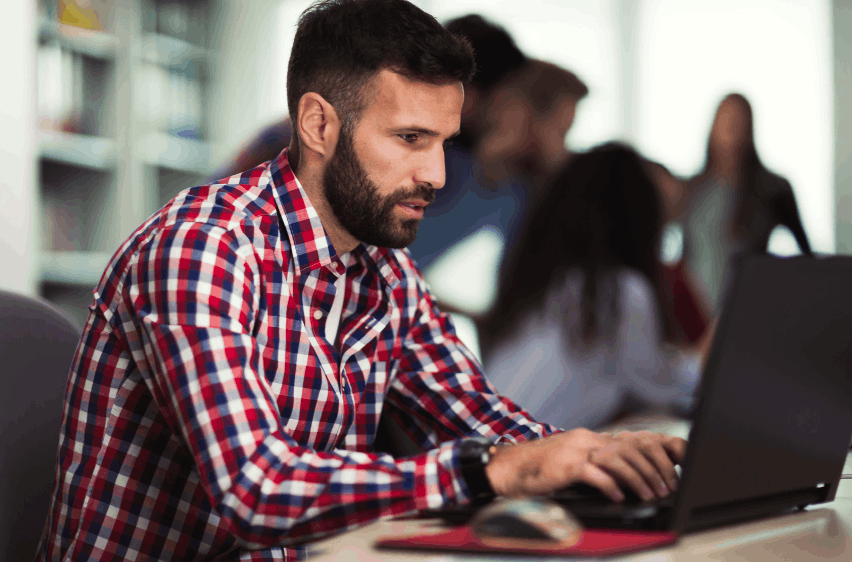 Writing instruction manuals, educating staff, and monitoring information systems are all possible job responsibilities. Technical support personnel is frequently called upon to resolve problems with Local Area Networks, Wide Area Networks, and other systems.
As a computer support specialist, I am frequently asked to offer comments on computer hardware and software, as well as to advise on potential revamps software development.
As of May 2018, the BLS reported that the median annual pay for computer support specialists was $53,470. The lowest ten percent made less than $38,270 per year, while the top ten percent made more than $105,770 per year.
Qualifications
I need a college diploma to work as a computer assistance professional. Applicants with bachelor's degrees in business, computer science, or information technology are most sought after by companies.
Some employers favor individuals who have prior work experience, which may be gained through summer internships or apprenticeships while earning a bachelor's degree in business administration. Aside from technical needs, I must also be able to listen and solve problems.
Furthermore, I must be able to work full-time schedules as a computer assistance professional. Due to the importance of computer help for businesses, support services may need to be provided 24 hours a day.
The Bottom Line
Information technology is a Millennial-friendly field. So, if you're an enthusiastic IT expert like myself, you must understand that in order to compete, you must be devoted to understanding and adjusting to different technological innovations.