If you are about to open a business or if you have been running an unregistered business, it is time to make a change and it is time for you to open your eyes and comply with the codes and regulations imposed by the government. If you want to be respected like if you want to be trusted, then you should be respectable and how can one be respected if he himself does not respect the government. Besides, registering your business is also one way of marketing it since if you will check out online tips in which there are consumers who will really take the time to check them, you can see that the topmost tip is to check if the business is legitimate. That means, they will first check if your business is registered and if not, trust that they will not deal any business with it.
The only way that you will not be required to register your business is when you're using your own name as your business name. But if that is not the case, then you have to register your business name for aside from the reason presented above, there are still more and they are listed below: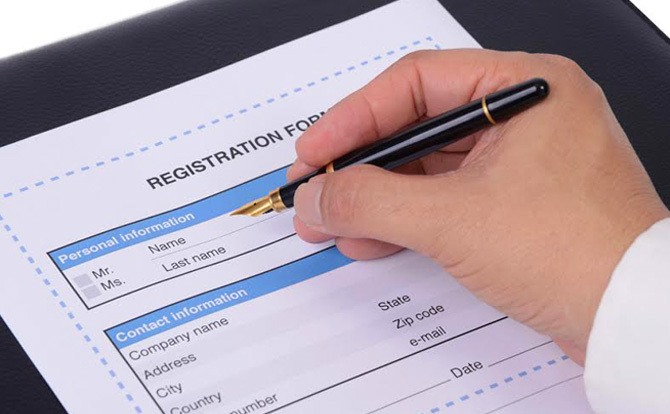 – Another important reason to register a business name is so that your business will be in government's record. This mean, no other businessman can register their business with the same business name as yours. You never know when you will make a hit in the business world and if you do and your business is not registered, then anybody can also name their new businesses like yours and that will generate confusion to your customers which can be the bottom line of the imitators. So, protect your business name by registering it.
– Registering your business can also generate legal liability protection. You see, when you register your business, it automatically means that it is a different entity and is separated from you. If things will go wrong and your business will go bankrupt, your personal assets will not be affected and because of that, it will be easier for you as well to be trusted by insurance companies and investors.
– Another thing, since your business will then become a separate entity from you, if in case something will happen to you like you will die, then your business can be easily assumed by another person like your son or wife or whoever.
– If by chance you will still refuse to register your business name, then you will go on running it illegally and because it is illegal, it means that the moment you will be discovered by the government, you be penalized and still you will be demanded to register your business name or else, they will close it down.
Complying with the government is actually a must like you're like a criminal if you won't. And being a criminal, you will constantly be in hiding. So, how can you freely market your business in such situation!
To help you register your company easily, click here.