With its many features, Subic is definitely a great place to live in. As a former naval base of the U.S. Military, much of the natural resources and other breathtaking features of this area remain untouched and are benefitting locals. These features make Subic Bay attractive to tourists and potential residents alike.
Since the area is perfect for nature lovers and adventurers, many investors are flocking in it too. A total of around P100 billion ($2 billion) worth of investments poured in the first half of 2017. As more and more businesses are putting Subic Bay within their radar, more and more jobs Subic Bay is generating.
Aside from rosier business prospects, here are other reasons relocating to this area is a great option:
Live with nature – Subic is a great place for living with nature. City life in major urban areas in the Philippines — particularly in the country's capital, Manila — is getting more stressful as years pass by. You need to work and live in a more relaxing environment that keeps you sane despite the pressures at work.
Many sites to visit – After a hard day's work, you need to play and relax. Scientific studies show that productive people are the ones who are well-rested and those who have an active social life. Subic has many places for its residents and workers to chill out and relax.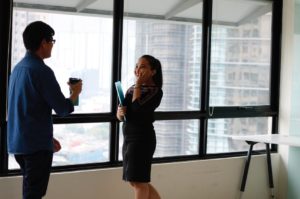 Booming economy – Looking for jobs in Subic Bay? This is the best place to start your career. Aside from getting jobs in Subic Bay, you have the privilege of working in a very dynamic business hub in Central Luzon, a region in the Philippines. With a boom in infrastructure in the region as well as the entire country, this city is a perfect place to start a new life.
Less traffic – Traffic is a usual problem in many urban centres in the country. In fact, Metro Manila is one of the worst metropolis when it comes to snarly traffic jams. One of the best ways to relocate is to another place less stressful place. This city is the right place for this. The breathtaking views of nature, as well as dynamic business climate and government support, make jobs in Subic Bay more enticing and liberating.